​ So many music biographies start with how artists have paid their dues.
I started in the Folk Clubs around London in the 'swinging 60's' and yes I slept on floors and in cars and often went a day without much to eat, but I never felt that I was starved of anything. On the contrary, I was a free spirit doing what I was put on this earth to do, gaining experience by playing with as many great musicians as possible. I went on to play bass with Skiffle Legend 'Lonnie Donegan', tour with Johnny Cash, Glen Campbell and sing on national TV with Don Everly of the 'Everly Brothers'.
In 1974 I started writing my own songs. Being a fan of James Taylor and John Denver, my songs have always had a popular Folk/Country leaning and in 1975 I first appeared on national television as a Winner of ATV's talent show 'New Faces' with my own song 'Mavis Brown'. After winning the show, I was asked to join the hit recording Pop/Folk group 'The Settlers' of 'The Lightning Tree' fame. I toured the world, appearing on TV and Radio.
I never stopped writing my own songs, but being a published singer/songwriter was not high on my agenda, so they went into a shoe box under the bed.

In October 2014 I won a music award in America, the 'Academia Music Award' for the best folk song, which helped a lot with getting my music out there.

Here are a few things people have said about my performances around Europe :-

"Steve captures his audience with his flair and guitar style, holds them with his singing and leaves them waiting for the next time."
~ Dixieland Cafe, Vertuil
" Steve Somers is a true professional. He never fails to entertain and entrance his audience. He has a charismatic style all of his own and is a truly talented guitarist and singer"
"And he's a really nice guy!" ~ Mad Hatter's Kitchen, Caunay

"Steve Somers was absolutely brilliant. Played 'til just gone midnight. Nobody wanted him to leave.............Encore encore kept being shouted....when was the last time you heard that????" ~ Le Magasin Seppings, Condac
"It really was a splendid evening - big smiles all round... a feel good factor I have only seen a handful of times in 12 months."
~ Amberley Acoustic Music Club


​Patty Vetta was born in Pangbourne, Berkshire, into a musical family. Being at a tiny C of E school she sang the Magnificat at 5 years old, solo, at Sulham Church. Moving to London aged 17 she started working in a recording studio. Before long, she was being asked to do some voice-overs and to sing on some jingles. Later she met and joined The Settlers, the folk-pop group who'd had a hit in 1962 and were still doing cabaret in the 1970s, so she travelled all around the world singing 'Grow, Grow, The Lightning Tree'. It was great fun she says, and after the group split, Patty toured with Settlers singer/guitarist Steve Somers, performing on TV shows and albums, backing Don Everly, Johnny Tillotson, Roy Clark, Joe Brown, Tom O'Connor, Ronnie Prophet, Bert Weedon, Terry McMillan, and Freddy Weller. She has also been the longest serving member of the Wes McGhee Band, and has recorded with Pete Sayers, Paul Millns, Tony Maude and Joe Giltrap, and toured with Johnny Cash and Billie Jo Spears.

tONY HARRIS
GUITARS - BASS - LAP STEEL - UKUKELE - VOCALS
Live work as multi-instrumentalist.
Alongside "The Old School travelling music show" tony is a busy boy.
A NEW PROJECT IS THE OUTLAW EAGLES - A NEW TRIBUTE BAND BASED AROUND PETERBOROUGH, PLAYING ALL THE EAGLES' CLASSIC SONGS: HOTEL CALIFORNIA, TAKE IT EASY, LIFE IN THE FAST LANE, TAKE IT TO THE LIMIT, ONE OF THESE NIGHTS AND MANY MORE
LESLEY CURTIS AND HER BAND
SINGER-SONGWRITER LESLEY HAS RELEASED SEVERAL ALBUMS AND STARRED IN HER TOURING SHOW 'A MUSICAL TRIBUTE TO EVA CASSIDY'.
LESLEY'S MUSIC COVERS COUNTRY-ROCK, BLUES, FOLK, GOSPEL AND JAZZ.
HER MOST RECENT ALBUMS OF HER OWN SONGS RECORDED WITH THE BAND, ARE "NAKED" AND HER BRAND NEW ALBUM "LOOKING FOR THE GIRL".
LESLEY HAS ALSO BEEN PLAYING SOME ACOUSTIC GIGS WITH DAVE SMITH AND MYSELF.
I'M NOW PLAYING GUITAR WITH
THE ORIGINAL "TENNESSEE STUD"
A TRADITIONAL COUNTRY BAND BASED IN GRANTHAM,
INCLUDING SOME OF THE ORIGINAL MEMBERS FROM WAY BACK.
WE RECENTLY PLAYED TWO DAYS ON THE SCANIA TRUCKS STAND AT THE LINCOLNSHIRE SHOW, AND AT THE MELTON COUNTRY FAir
The Country Nights -
OVER THE PAST FEW YEARS WE SUPPORTED RICKY VALANCE AT THE BLACKFRIARS THEATRE, BOSTON, AND HAVE PLAYED THE GRANARY THEATRE, WELLS, THE BOURNE CORN EXCHANGE, AND MANY COUNTRY MUSIC CLUBS.
THE LINE-UP FEATURED THE WRIGHTS (PEDAL STEEL AND VOCAL DUO), DRUMMER REG (THE BRAINS BEHIND THE OUTFIT), AND RON RYAN, AN UNSUNG HERO OF BRITISH ROCK N' ROLL AND COUNTRY MUSIC.

JAZZA-NOVA -
LAID-BACK, SOPHISTICATED JAZZ VOCALS TINGED WITH SOUL, FROM LESLEY CURTIS, ACCOMPANIED BY SMOOTH JAZZ GUITAR.
THE WISSISSIPPI JAZZMEN -
I'M ALSO PLAYING BANJO AND GUITAR WITH THE FUN-LOVIN', FOOTSTOMPIN'
TRAD JAZZ BAND FROM THE WISBECH DELTA!
"INTIMATELY EVA"
FEATURING LESLEY CURTIS
A TRULY UNIQUE SHOW WHICH BRINGS THE INSPIRATIONA L MUSIC OF EVA CASSIDY TO THE STAGE. LESLEY TALKS ABOUT EVA'S JOURNEY THROUGH LIFE, ABOUT HER ARTISTRY, HER SPIRITUALITY AND THE EVENTS LEADING TO HER TRAGIC DEATH FROM CANCER AT THE AGE OF ONLY 33 YEARS OLD.
I'M ALSO PLAYING GUITAR AND BANJO WITH
THE DEEPING DIXIELANDERS,
A JAZZ AND SWING BAND PLAYING INSTRUMENTALS AND STANDARDS,
AND FEATURING THE FABULOUS VOICE OF HELEN EMERY.
I'M ALSO PLAYING SOME DATES WITH COUNTRY BAND
WELLS FARGO
FOR THEIR OCCASIONAL RE-UNION GIGS.
THE MOONLIGHTERS -
A SWING TRIO - PIANO, GUITAR AND BASS, ACCOMPANYING THE UNIQUE AND FABULOUS VOICE OF MS. HELEN EMERY.
PLAYING SMOOTH JAZZ, AND CLASSIC SONGS FROM THE GREAT AMERICAN SONGBOOK.
THE STAMFORD STOMPERS -
ANOTHER JAZZBAND LINE-UP - THIS TIME PLAYING FUN VINTAGE JAZZ TUNES AND DIXIELAND FAVOURITES IN THE STREETS OF STAMFORD, OAKHAM, CORBY, UPPINGHAM AND MAYBE YOUR TOWN?.
I OCCASIONALLY STAND IN ON GUITAR, BASS, BANJO, OR LAP STEEL IN OTHER BANDS.
I'VE PLAYED A FEW DATES WITH THE FENNY STOMPERS FROM THE MILTON KEYNES AREA - A REALLY FUN TRAD JAZZ BAND.
ALSO GEORGIA PINE, A NORFOLK-BASED BAND PLAYING TRADITIONAL AND MODERN COUNTRY MUSIC.
ON BASS GUITAR WITH LOCAL POP/PARTY BANDS TOP NOTCH AND PAGE 8.
AND MORE RECENTLY WITH SYLVESTER PEAT-CUTTER AND THE TWILIGHT BOGGERS,
A TRIO PLAYING MAINLY IRISH FOLK SONGS.
OVER THE LAST FEW YEARS I'VE OCCASIONALLY PLAYED GUITAR IN THE BAND FOR THE FABULOUS LIVE SHOWS AT WICKSTEED PARK IN KETTERING.
Not just a multi-instrumentalist !!!!
My fascination with recorded sound started as a child, editing ¼" tape on the kitchen table, with sellotape and scissors.
I joined a London music studio as an assistant recording engineer long before digital audio, sequencers, computers or drum machines. First of all working on 4-track analogue tape, then 8, 16 and 24-track, working with everyone from Black Cat Bones to Dick Emery, and on hits by Alvin Stardust, The Bay City Rollers, and Gary Glitter (!)
After the coming of commercial radio in the Seventies, I moved over to voiceover recording and post-production in London's Soho.
I've recorded everyone from Sir Michael Redgrave to Joanna Luvly, from Vincent Price to Joe Pasquale, from Thora Hird to Pete n' Dud, to Kenneth Allbran, Jimmy Carr, and a chicken, and was possibly the first person to record Ray Alan and Lord Charles in stereo. I was once asked to make the Beatles' Sergeant Pepper album "a bit longer" (and did!).
Working in the West End, I spent about twenty years recording on analogue tape, and a further twenty years recording digitally.
I've recorded, edited and mixed sound for literally thousands of radio and TV ads, documentaries for the BBC and Channel 4, trailers for Channel Five, etc. as well as corporate and training videos, audio books, radio interviews, podcasts etc.
I'm now making radio ads and recording music in my own studio.
---

DAVE SMITH
GUITARS - BASS - MANDOLIN - VOCALS

​​A look at my record / CD collection will show the extremes of my musical tastes and passions over the years. You will find classical pieces , country , folk , rock ( soft , hard and prog ) - actually you won't find much drum and bass but nobody's perfect.
A home made guitar , built by my dad , who was a woodwork teacher, set me off on the road and nearly stalled me at the same time. The guitar was solidly put together but poor old dad didn't really understand the playability and a combination of an action that was about half an inch high and strings like cheese cutters almost scuppered my playing from day one. However, perseverance, a second hand Eko Jumbo and I was away.
My best mate at school Andy Stone and I, worked our way through a book of chords and a Beatles song book and were soon at 15 years old , playing the local folk clubs and various retirement homes in our native South Lincolnshire. That love of acoustic guitars and harmony voices has never left me and I guess has surfaced strongly again now with this fantastic opportunity to play and sing with Patty , Steve and Tony.

Anyway – seeing Black Sabbath in a marquee in Baston in the early seventies and hearing Deep Purple in Rock and Led Zep soon persuaded us that we needed to go electric. An early attempt to electrocute myself by trying to play a mate's electric guitar through a record player didn't put me off for long and by 17 and 18 we had our first band – Kord – see what we did there ! Gigs at the local youth clubs and early dabbles at song writing were the highlights of that period.
From 1977 to 2007 saw me playing in a variety of bands ranging from hard rock , through function / dance bands and pub covers bands. Like many players of my generation , musical pride sometimes had to take a back seat because by law you have to play "Simon Says" and "Agadoo" on summer seasons at holiday camps. There – I've admitted it. I also found myself supporting acts ranging from Shawaddywaddy to Duncan Norvelle.

2007 saw a chance meet with two old band mates from the late seventies and a fun jamming reunion quickly lead to a full albums worth of self penned songs and a CD – "Welcome to The Real World". Live work with a totally original band locally is difficult but we did have some memorable nights supporting The Hamsters and Wishbone Ash.
Flicking through the radio channels in 2010 , I chanced upon Mike Harding's folk show and the first hearing of Underneath the Stars by Kate Rusby. Totally blown away by it and that love of acoustic guitar and simple , beautiful voice came flooding back. Out came the acoustic guitar and a desire to get back into acoustic music. Meeting Tony Harris and working with him on live shows and two albums with singer – songwriter Lesley Curtis was creatively challenging and inspiring. Co-written songs with Lesley have found themselves played on radio from Canada to Australia. I also expanded my instrumental horizons over this period and taught myself the rudiments of the Mandolin and Tenor Guitar.
So to this moment - funny how strongly fate can play in this business – mid 2015 found me with nothing really happening musically until Patty said do you fancy the two of us doing something.
Having heard several of Patty's albums and her work with a huge variety of artists , I thought for a millisecond and said – " go on then". Patty and I have put together a set of our favourite songs and done a few little gigs and our more "folky" stuff will be part of the new show with Steve and Tony. To say I'm looking forward to this is an understatement and the challenge of further musical forays into the bass guitar make it even more exciting.
Powered by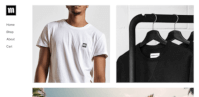 Create your own unique website with customizable templates.